How to reset a player license so that you can activate it on a new device
When a player is activated, the license is linked to the player's hardware. So, if you want to move this license to another player (in case of hardware failure for instance), its license must be reset prior to being activated on the new machine.
Instructions
NOTE: Players can only be reset if the player is offline/RED
Uninstall Navori QL Player on the current machine (unless it is not possible as the machine is broken or was stolen for example).
Wait for the player to turn OFFLINE/RED in the manager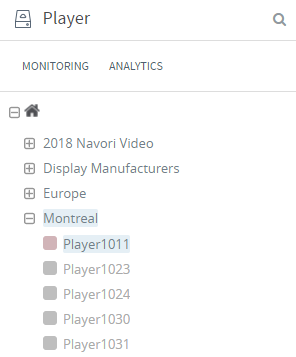 Open the Player Properties (double click the player) > Navigate to the last page > Select "RESET THE LICENSE" button > click Save > Click OK to confirm.

The Player license will now appear grayed out and ready for re-installation

Player shows this license is still in use message after resetting the license.
NOTE:
SAAS Clients, please open a support ticket and provide the player serial number.
On Premise Clients: Please ensure your Root Administrator completes the steps below
Right click the player license and select Remove > Click OK to confirm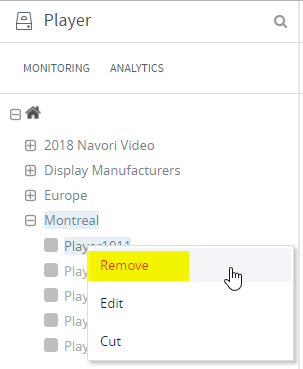 To retrieve the player license from the Navori Extranet Select the Gear Icon > Server > Update

Refresh the player window by pressing the X in the Player search bar or F5 to refresh the entire browser. Your player license will appear under the group "GROUP TEMP" or the original group usually the main email address associated to the account.If your player license still does not appear in Group Temp after performing the above steps:

Verify your Extranet credentials under Gear Icon > Server > Properties > Navori Extranet Account by pressing the TEST button

If the TEST Fails, update your Login name and password and TEST again until you receive a "Registered License" message then perform the above Gear Icon > Server > Update procedure again