How to Deploy Content and Programs to the Players
The PUBLISH button is used to push content updates and program instructions to each player.
There are two PUBLISH buttons in the Content Manager UI.
One button is located in the upper right corner of the Content Manager screen.  It's the button to the right of the PREVIEW button.
In order to publish updates to your players, you must first select them by clicking their checkboxes (it's the same box we use to display the player status).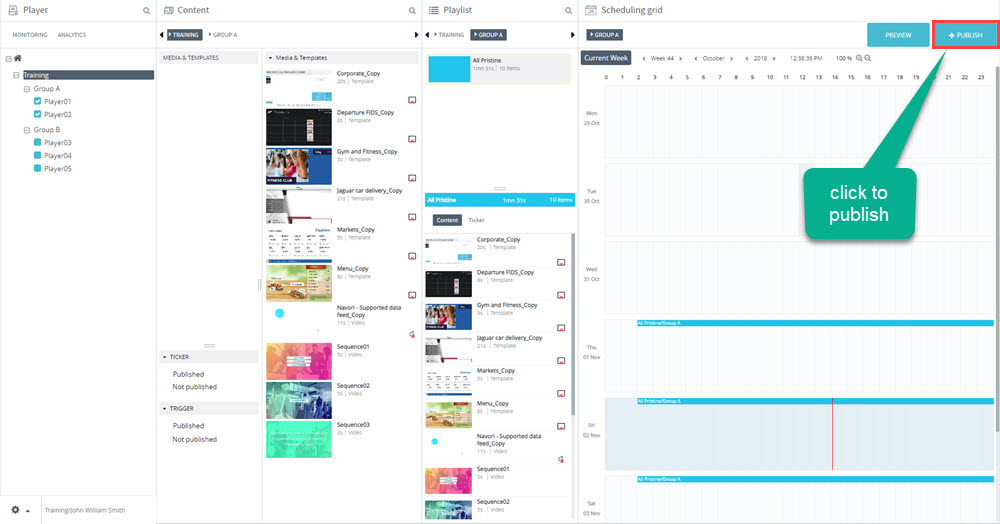 When you click this button, the MONITORING window automatically opens and the update is sent to each selected player.  This window also shows the file transfer progress and once the process has ended you will see the message "Done" replace the progress bar.
Note that you can also publish from the MONITORING window itself.
To do so, click the MONITORING button at the top of the Player window, then click each player checkbox you wish to update.
Next, click the PUBLISH button located to the right of the CLEAR ALERT button.  This will start the file transfer process and you will be notified when the players have received their update.